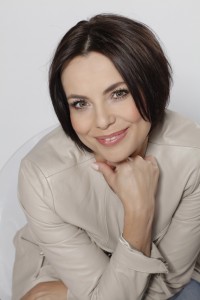 We are an enthusiastic team of higly creative marketing executives, remarkably flexible and proficient in their respective areas of expertise. We have extensive experience gained from working for international cosmetic companies, combine with artistic roots and media know-how.
We are commited to deliver fresh, innovative ideas. Our global trends knowledge and proven achievements in the area of brand and new product  development, makes ICONIC BEAUTY BRANDS a natural leader of breakthrough projects.
Consumers today have become more demanding, which has impacted the market environment. They need more excitement, pleasure and an element of surprise. They are no longer loyal to a brand, they want to be inspired, and seek freshness and uniqueness. To keep pace with their needs, companies must reanimate their brand and product portfolios to adapt to a fast evolving market. This is our challenge, our business mantra.

We deeply believe that our expertise, creativity, enthusiasm and passion, reflected in our completed projects, can take us to where we currently need to be in order to rise together with you to this challenge.
Anna Mamczur, Founding Partner